White Sands New Mexico Engagement :: Sara + Alex
Gorgeous white sands, incredible sunset, gorgeous flowy dresses, and really almost not a soul in sight! It's almost as if we had the whole sand dunes to ourselves, which I totally dug! Oh, and add some fun tunes (apparently my playlist was a hit! :)), and we created some unforgettable art featuring Sara and Alex.
Fun fact - these two are actually getting married in MN, but since they live in New Mexico currently we decided there was no time like the present to capture them on their current, amazing (and warm!) turf. The White Sands National Monument became our backdrop of choice, really we kinda planned this for months so it was amazing to make it happen! Breathtaking views, playing in the sand, and beautiful candid and sweet moments — one of my absolute favorite sessions to date! It was so much fun hanging out with these two, getting to know them more, experiencing the fantastic Kaliche's custard (for dinner, cuz why not?!), and although I might have to go back for the infamous green chilies enchiladas, we really couldn't have wished for a better time! Thanks for putting me up guys! Loved hanging with your pup, and getting to geek out with Sara on ALL the outfit options! LOL ;). Looking forward to your wedding guys!! — with love, Ester
PS. A word to all my (currently wishing for the warmth more than ever) Minnesota couples that are looking for engagement session ideas. If you're up for a destination session, give me a ring! Some of my couples have family in Arizona, Florida, and other places, and if you're dying to get out of the cold, or even just do something adventurous, fun, and different for your sesh gimme a ring! It's actually less expensive than you think to do a little getaway (most tickets are around $200-300 round-trip nowadays, if we pick well). So, if this is something you're really dreaming about, don't think it's impossible, or wishful thinking - get in touch and let's make it happen! :) This year I've done Boston, New Mexico White Sand Dunes, and coming up Wine Country CA, so this is definitely a real possibility!!!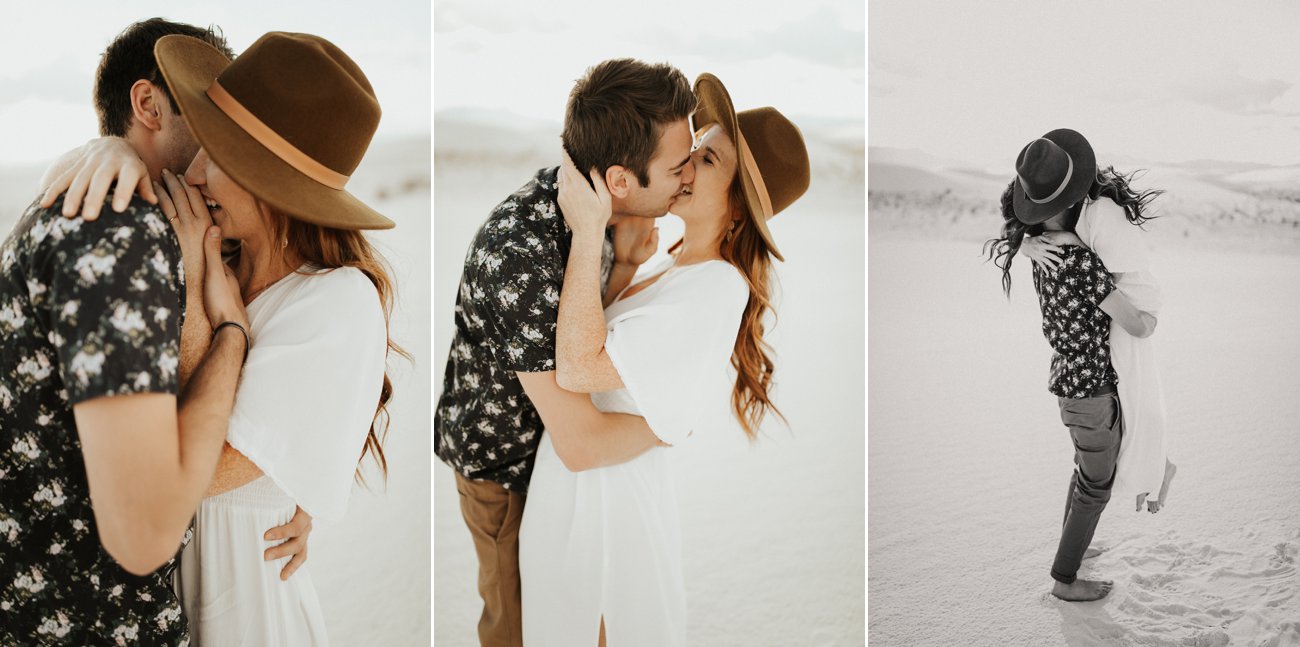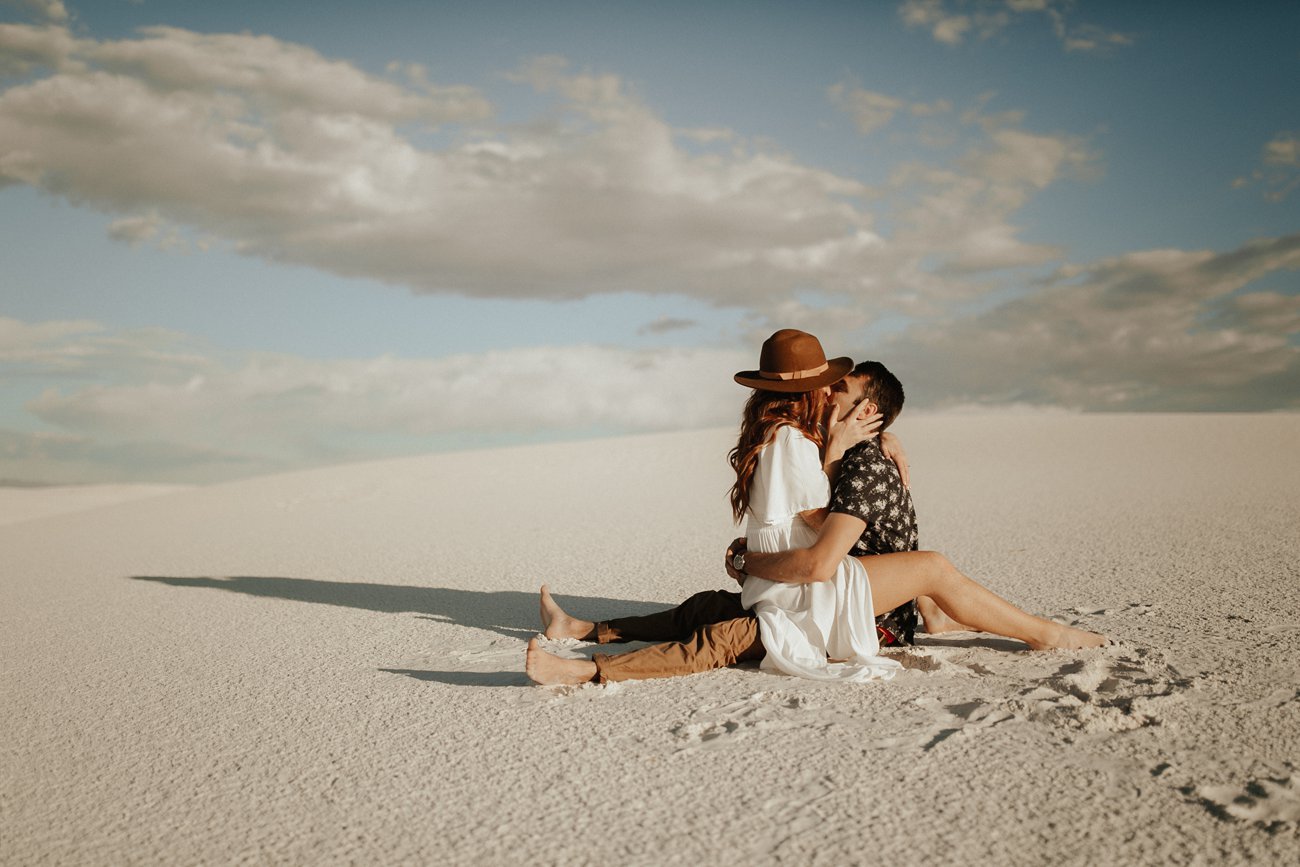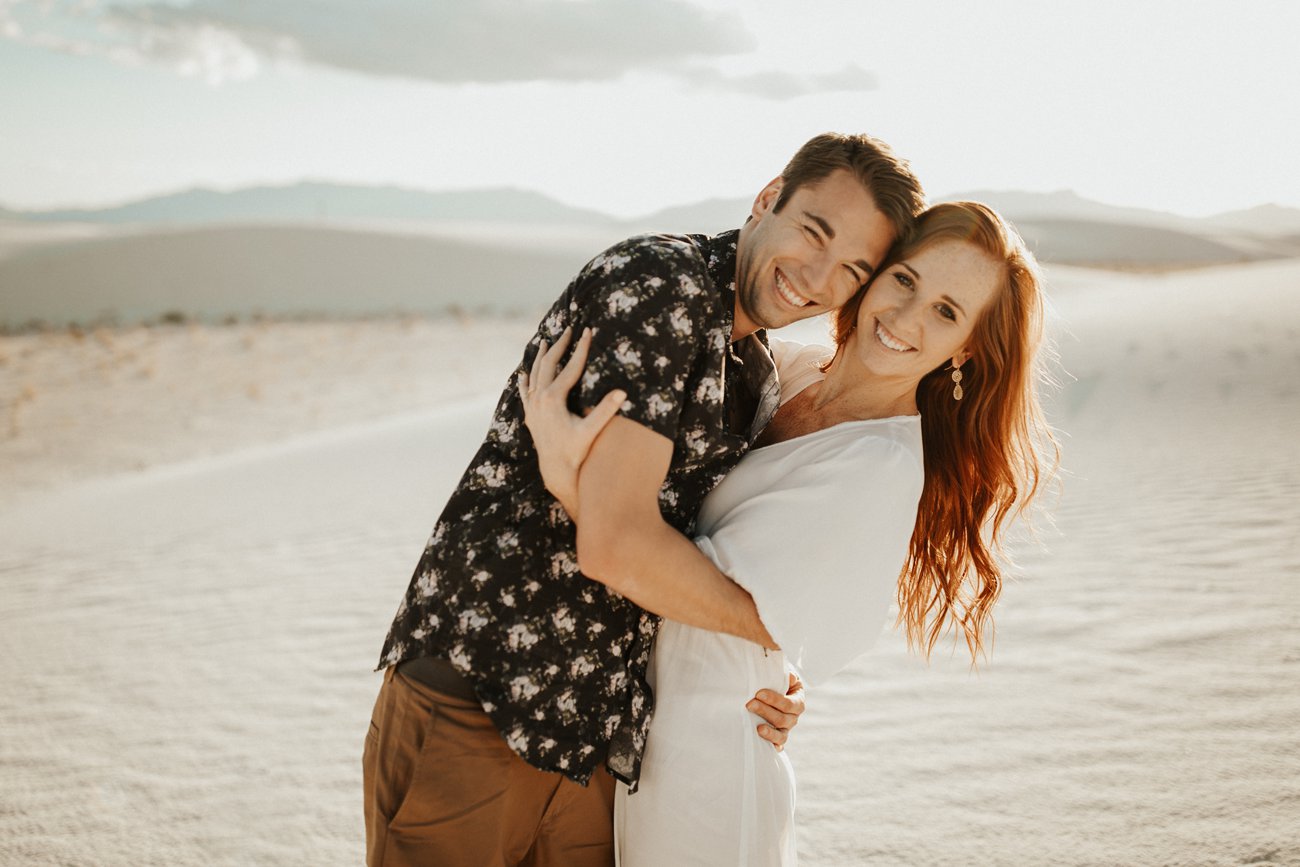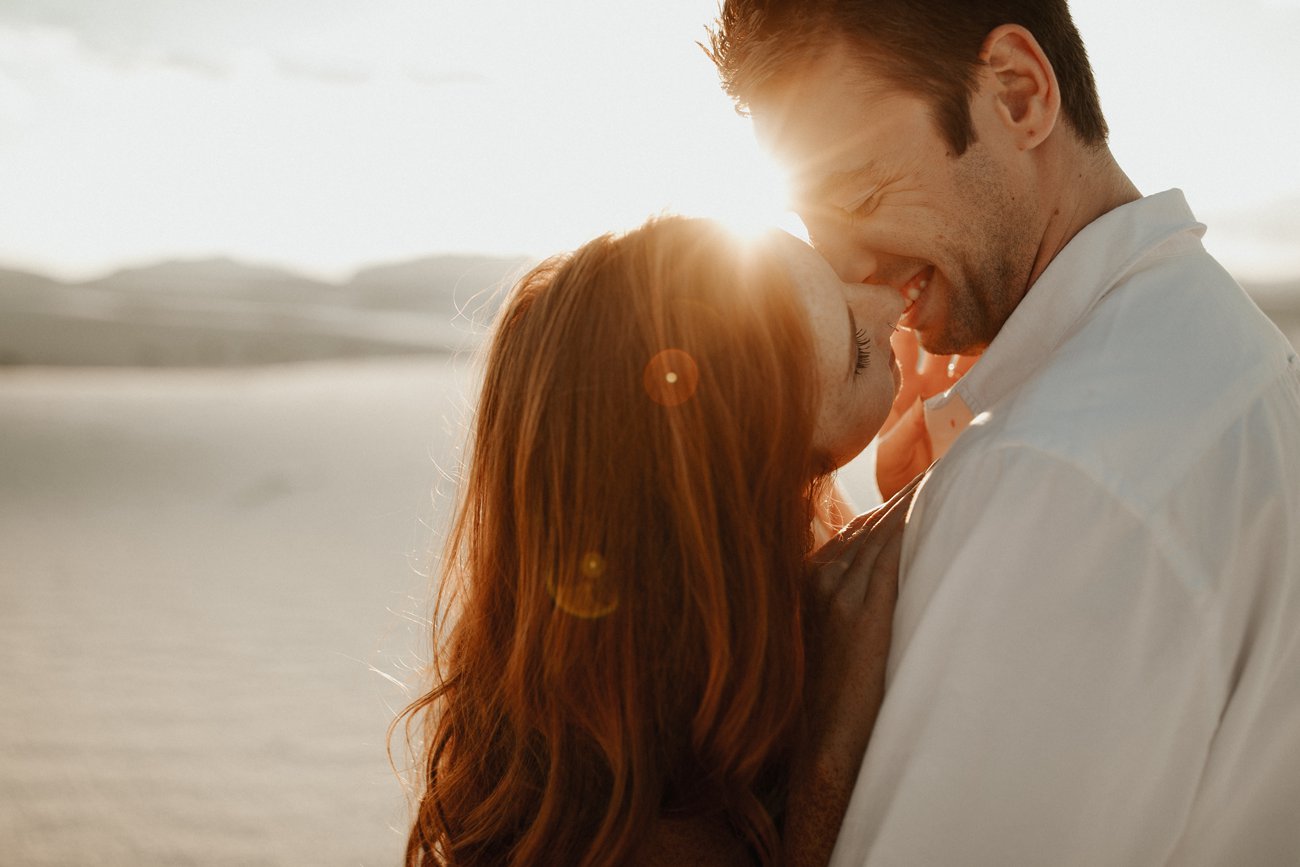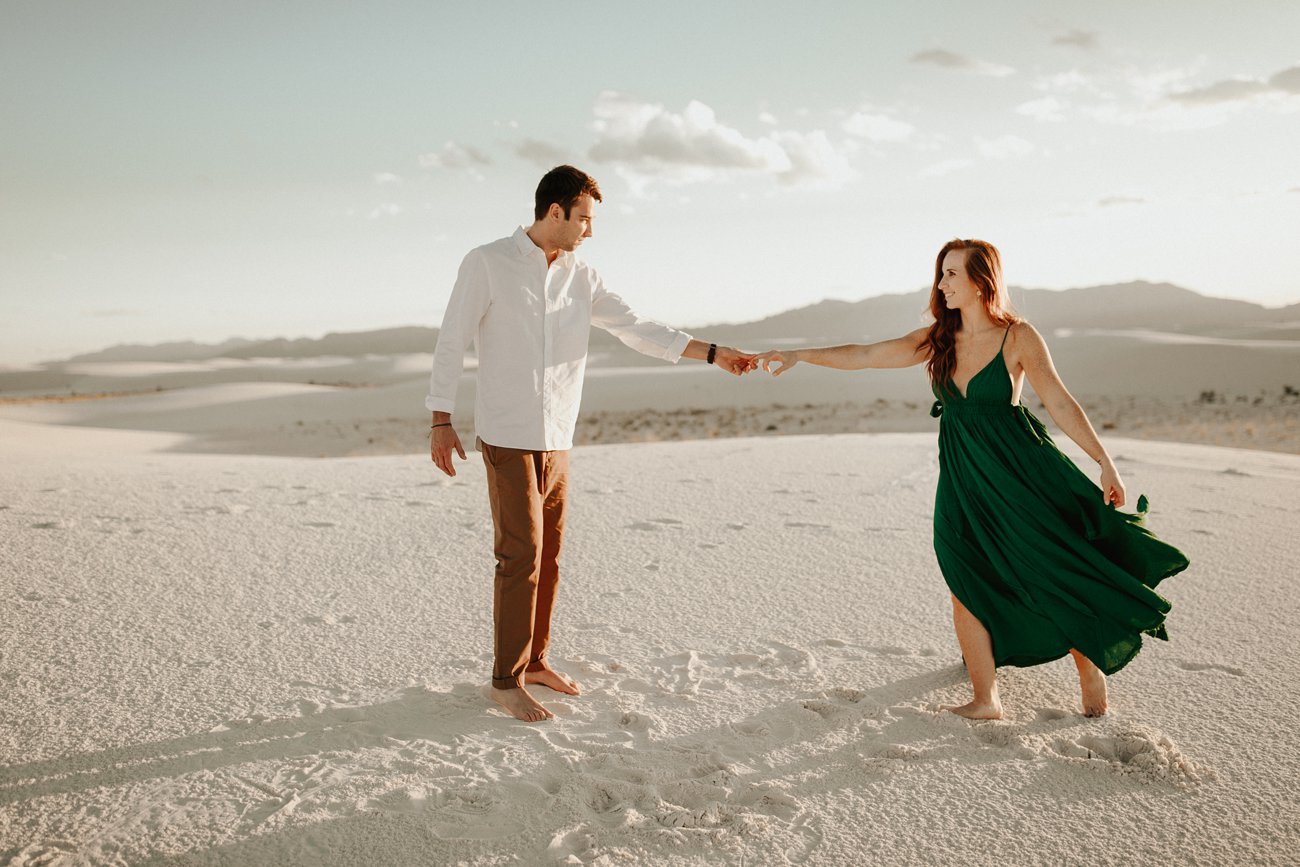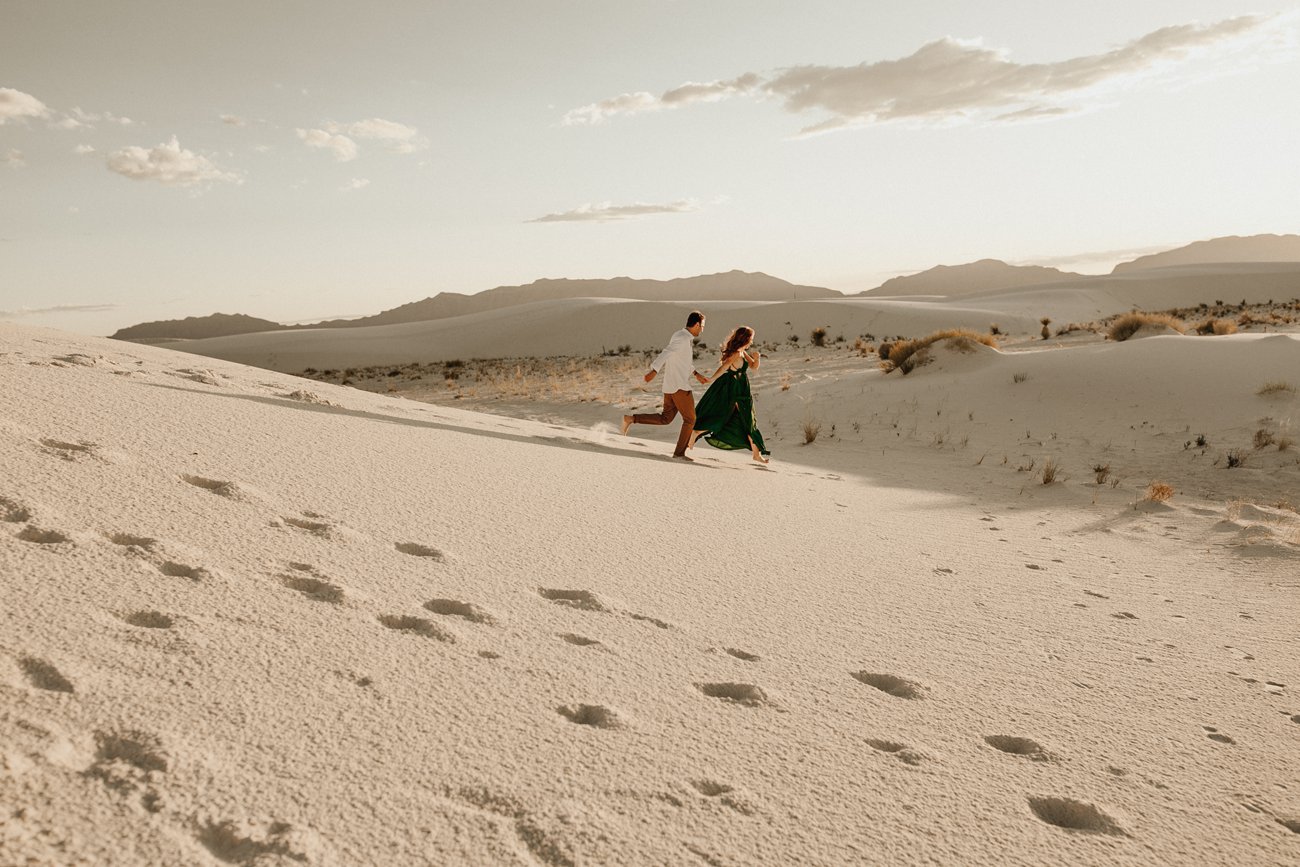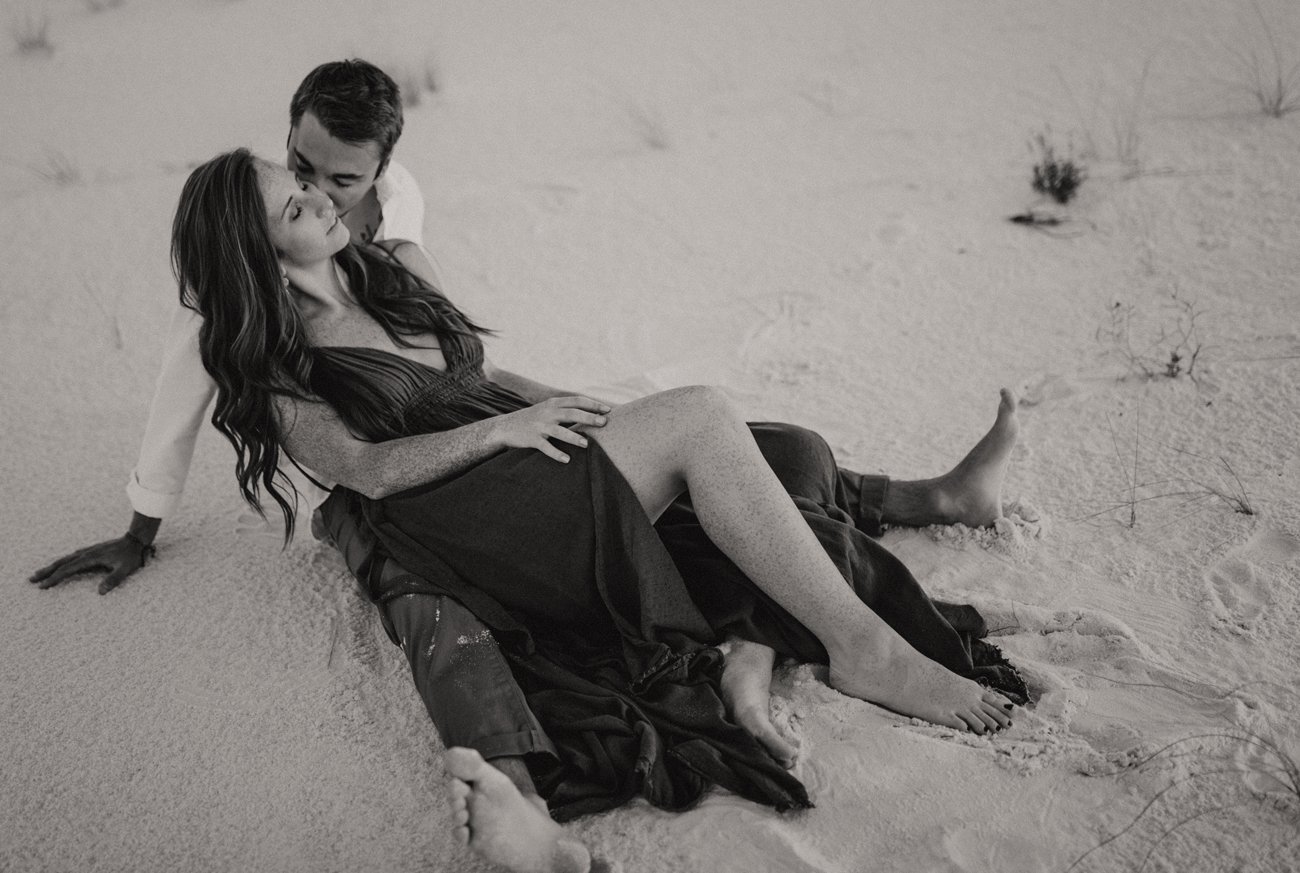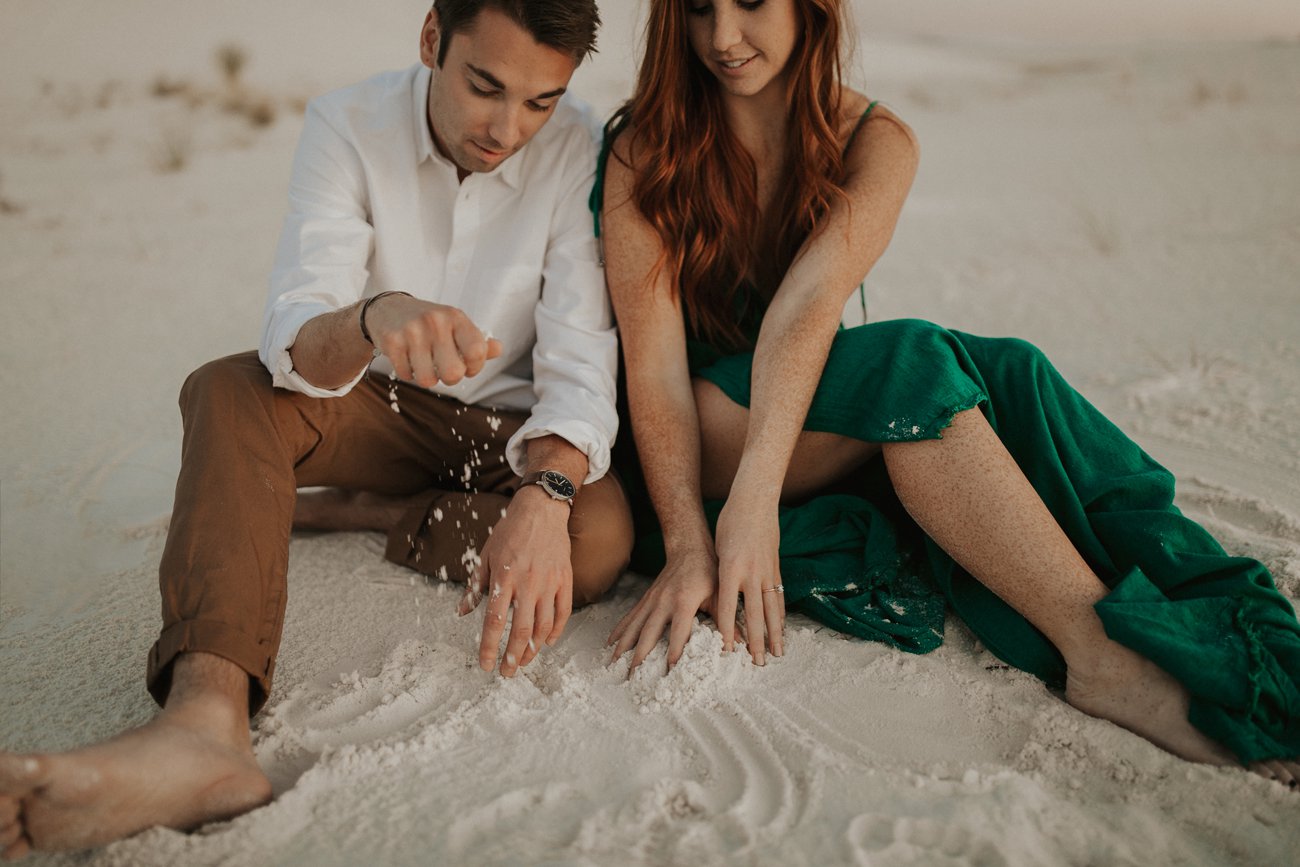 Destination Engagement, Engagement, Couples, Featured
Ester Knowlen
New Mexico, New Mexico Engagement Session, Engagement Photo Ideas, Destination Engagement, Engagement Photographer, Wedding Photographer, Minneapolis Wedding Photographer, Minneapolis Photographer, Minnesota Engagement Photos, Minnesota Wedding Photographer, Minnesota Journalistic Photographer, Candid Photography, Natural Photos, Real Expressions, Natural Photography, White Sands National Monument, White Sand Dunes, NM True, New Mexico True, Las Cruces NM, El Paso TX, Slot Canyon, Canyons, Sand Dunes, Engagement Session in Sand Dunes, Forever21 Maxi Dress, Target, Target Hat, Hat, Floral Shirt, Engagement Photo Inspiration, Outfits, Engagement Session Outfit Ideas, Khaki Pants, Barefoot, Emerald Dress, Emerald Maxi Dress, Green Maxi Dress, Redhead, Red Hair, Curls, Boho Engagement, Bohemian, Jeep, Kaliche's Custard, Green Chillies, Home Page, Felt Hat, Giggi Pip, Fedora, Wide-rimmed hat, Boho Maxi Dress, Poshmark maxi dress, Free People Maxi Dress
Comment